"Hello, I am Pastor James"
Hello! I am Pastor James, and I am thankful that I have an opportunity to serve as the College Pastor and be a member of our church. In addition to serving at our church, I am also researching philosophy and theology as a doctoral student at Biola University because I am interested in thinking about how we can engage various worldviews around us as Christians. Like a few of our church members, I grew up in Koreatown and lived in Southern California my entire life.
Like all of our pastors, my vision and hope are to see our college students develop a deep and genuine relationship with Christ. I believe this can be achieved together as a church community by fostering a caring community and thinking deeply about our faith. Because we were created as beings that feel and think, I want our students to feel comfortable enough to ask the hard questions about life and Christianity. My hope is to see our college students thrive in life by growing in their relationship with Christ and one another.
One of the biggest struggles that college students face because of the pandemic is being stuck at home. Though we continue to host online services, we know that this is far from what normal used to be. Many students may find themselves in a tough place because they are struggling with life circumstances. Some may be struggling with the faith because they may have questions that go unanswered or because they misunderstand the intentions of the church. Despite the challenges that we face, our college ministry will do whatever we can to provide a sense of normalcy for our students by supporting them through these challenging times. My hope is that our ministry will continue to take small steps towards meeting the needs of every student, by coming alongside them in their journey in life.
I believe that these circumstances we face as people are obstacles that sharpen us as people. Even though a lot of these challenges seem overwhelming, I believe that all of us have the capabilities to overcome each challenge because Christ is with us. Though we are limited in what we can do, we ultimately lean on Christ to support us and guide us. As I lean on Christ and trust Him for guidance and direction, I pray that He continually gives me the strength and opportunity to meet with students regularly, to come alongside them in their spiritual, academic, and work journey, and show that God is present in all of these areas. My prayer is to see our students serve God faithfully by excelling in all that they do and by being a part of our church community.
Pastor James Lee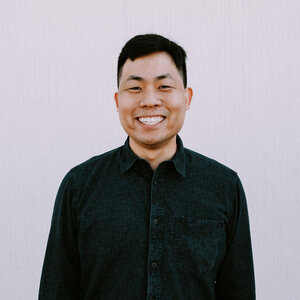 ---
---